Who we are
A Look Chemicals Look Chemicals is a solution provider for various industry sectors in Latin America, operating since 2007 in the ingredient distribution and trading market. Acting in the beauty and personal care, pharmaceutical nutrition and animal health markets. We have a trained sales team, a technical application laboratory and a regional capillarity to develop new businesses and strengthen relationships with global and local consumer goods manufacturers.
Throughout the management of local inventory and logistics, we help our customers to optimize their working capital, also contributing to the reduction of challenges With the collaboration of POK Americas, our sister company located in Miami, we offer capillarity in Latin America (Argentina, Brazil, Colombia and Mexico), ensuring prompt delivery of imported ingredients to local manufacturers.

Mission
Commercialize imported and national quality inputs for use in the chemical development segments, complying with the common rules of Good Distribution Practices, striving for excellence in meeting customer needs.
Vision
To be a reference company, recognized in the distribution of chemical inputs reaching a high standard and standing out for its commitment to continuous improvement, quality and performance of its services with its team, customers and suppliers.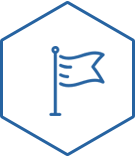 Values
Excellence in customer service and appreciation of human capital, with a commitment to select, train and promote professionals with responsibility, initiative, skill, competence, as well as motivating people to improve their performance.